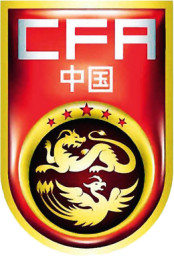 Chinese national football teams
China U17
You like China U17 and want to consult his team file or complete and improve the presentation of his web file on cambodianfootball?
How to win fabulous prizes during World cup 2022 matches?
Click on the link for more information on the World Cup Competition 2022
There are not only very big teams in the world of football, there are players who, every week, live their passion for football.
China U17, , like others, deserves to be highlighted, to have greater visibility on Cambodianfootball, the first encyclopedia of Cambodian football and foreign.
Do not hesitate to become cambodian football correspondent and share your passion for China U17, a team you follow, game after game, week after week.
Thank you for your commitment!
cambodian football team.