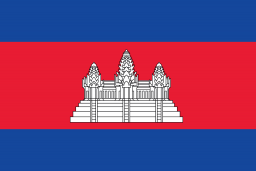 Boeung Ket Angkor FC
The team Boeung Ket Angkor FC
Boeungket Angkor's performance 2016
In Cambodian league 2016, Boeungket Angkor is the Champion by wining National Police FC 2 - 1 in the final match. Boeungket Angkor get 60 millions Riel as the reward. Boeungket's best player Chan Vathanaka wins the Best Player and Top scorer. In Toyota Mekong Club Championship 2016 Boeungket is the runner-up.
Boeungket Angkor's performance 2015
Boeungket is on the top of the Metfone Cambodian League 2015. For this, Boeungket represents Cambodia team to play in Toyota Mekong Club Championship 2015. Boeungket was 2nd place of TMCC 2015. The team get 50,000 USD as the reward.
Chan Vathanaka get 3,000 USD as the reward of Most Valuable Player. Email: makarabe333@yahoo.com Website: boeungketfc.com