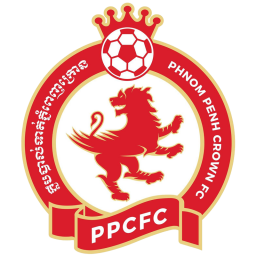 FIFA World Ranking
Phnom Penh Crown Football Club
Sinds 2009
PP Crown FC
Phnom Penh Crown FC Cambodian League Football team in Phnom Penh Cambodia. The team is under coached by Sum Vanna. Mr. Rithy Samnang is the president of the club. Another teams: PPCFC Academy U18 which play in Asia Champions Trophy 2015.
In 2001, the team was formed and called Samart United with Mr. Hok Sochetra as the coach. The team won Cambodian League Championship. In 2005, Samart changed name to Hello United. The team got the second place in Cambodian League by play-off with Khemara and lose 0 – 3. The team changed name again to Phnom Penh United in 2006. The team hold the 2009 the team had been sponsor by Crown Casino, was called Phnom Penh Crown. The team was the champoin of Hun Sen Cup over Naga Corp 1 – 0 by Keo Sokngorn.
Third time, Phnom Penh Crown won the title Metfone Cambodian League in 2010. In 2011, the team was lead by Bojan Hodak, Croatian coach, for half of the season. After that David Booth, English coach, led the team and won the Cambodian League for the fourth time. At the begining of the Hun Sen Cup in 2013, Phnom Penh Crown got the new coach named Sam Schweingruber who is Swiss. The team won the third place of the Hunsen Cup same as Cambodian League by lost Svay Rieng 4 – 3. In 2014, Crown did not win the Hun Sen Cup at the quarter final with Build Bright United. The same year Crown won the fifth Metfone Cambodian Leauge over Naga Corp(Nagaworld).
Phnom Penh Crown 2016
A few days after Phnom Penh Crown held the Champion of Cambodian League 2015, Mr. Sam who is the head coach of PPCFC, had the traffic accident in Phnom Penh. He was in Calmet hospital in Phnom Penh, then transfer to Bangkok, Thailand. New Season 2016, Mr. Oriol Mohedano will be a coach of the team until Mr. Sam is recovered back to work. After 4 matches of Cambodian League, Mr. Oriol Mehedano ends the contract as the head coach with Phnom Penh Crown while Mr. Sam is back to be the head coach of the team.
Reward of Hun Sen Cup 2016
For this season, Phnom Penh Crown is 3rd place. The team gets 20 millions Riel. Crown also has Fair Play team that get 5 millions Riel as an award.
Phnom Penh Crown 2015
The new season 2015, PPCF has finished his own stadium called RSN Stadium.
In the table standing of Khmer league 1, PPCFC is on the top 2 of Cambodian League 2015. Phnom Penhc Crown is the Champion of Metfone Cambodian League 2015. PPCFC win over Nagaworld by Penalty 3-2. He get 60,000,000 Riel. The youth goalkeeper Keo Soksela gets the best goalkeeper award of the league.
Coach of the title
Mr. Samuel Schweingruber (Sam)
Email: phnompenhcrownfc@gmail.com
Club Website
Address: RSN Stadium, Tuol Kork, Phnom Penh, Cambodia. Leagues AFC Cup Play-Off, Cambodian
League
Final Cambodian League, Group C Hun Sen Cup, Hun Sen Cup live, Quarter-finals Hun Sen Cup, Semi-final Cambodian League
Seasons
2014, 2015, 2016, 2017, 2018, 2019, 2020
Home RSN Stadium
Teams
the Stadium
Smart RSN Stadium
, , Cambodia
Type of field : Grass
Capacity : 5000
Last news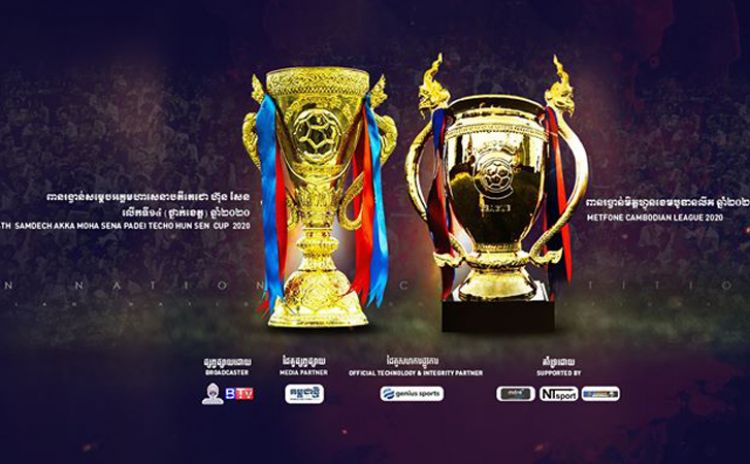 01/07/2020
2020 Cambodian League and Hun Sen Cup restart
2020 Cambodian League and Hun Sen Cup restart after coronavirus
2020 Cambodian League and Hun Sen Cup restart after coronavirus
2020 Cambodian League and Hun Sen Cup restart after coronavirus