This news is brought to you by cambodianfootball.com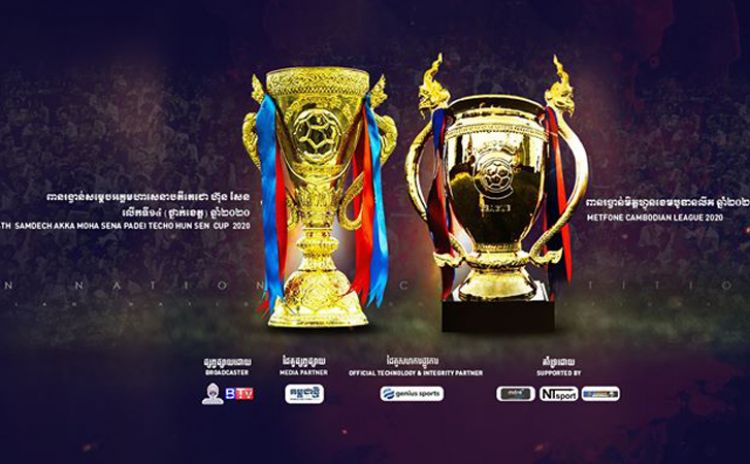 2020 Cambodian League and Hun Sen Cup restart after coronavirus
When Hun Sen Cup 2020 resume
According to the official website of CNCC, Hun Sen Cup 2020 will return the regional stage from 30 June 2020 to 29 July 2020 which is in semi-finals. The 8 provinces are Kampong Chhnang, Siem Reap, Prey Veng, Thbong Khmum, Kampong Speu, Kandal, Kep, Koh Kong. The draw to find out which provinces play with who will be on 15 June 2020. The national stage of Hun Sen Cup 2020 will start from 12 August 2020 to 27 November 2020.
Metfone Cambodian League 2020 return date
2020 Metfone Cambodian League that play home-away first leg and second leg will restart on 4 July 2020. The first leg will continue the week 6 from 4 July to 13 September 2020 While the second leg will start from 20 September to 25 October 2020. The new method that will apply to Cambodian League 2020 second leg is the top 6 teams will play to be number 1, number 2 and number 3. The team that rank from 7th to 13th of the table will play as usual. The first leg, each match will be counting the point and number of goal. Base on the 5 weeks results, Phnom Penh Crown FC is the top team on the MCL table 2020. For the second leg match will calculate by head-head. During the match, each teams will be able to make 5 substitutions in each match to the end of the season. The transfer market is open from 8 August to 7 September 2020. Each club can transfer 5 players, 3 Cambodian players and 2 foreigner players.