This news is brought to you by cambodianfootball.com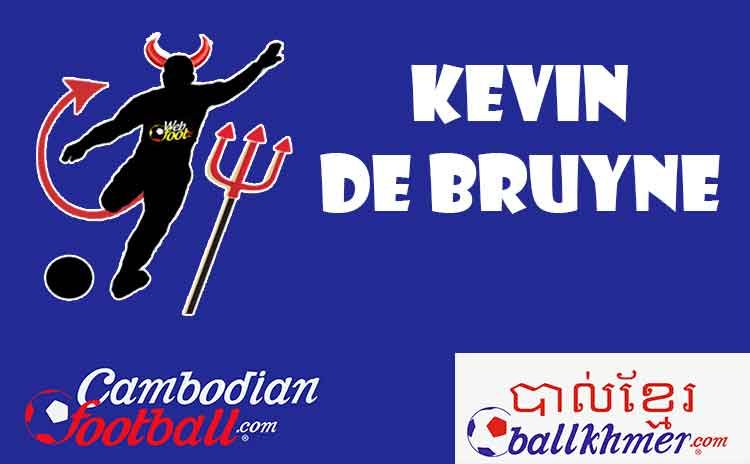 Kevin De Bruyne in Manchester City until 2025. Manchester City Dortmund Man of the Match in the Champions League extends
De Bruyne highest paid player in the Premier League
Two more years with Manchester City
The information is confirmed by City this Wednesday, April 7, 2021. Kevin De Bruyne still under contract until June 2023, the playmaker of City, continues for two more years, for a total of 5 seasons. At the end of his contract, during the Premier League season 2024-2025, the star of the Belgian national football team will not be far from 35 years old.
What is Kevin De Bruyne's monthly salary?
A little more than his current salary, 1.5 Million dollars per month, with his new contract revised upwards, which is among the five best players in the world. In this season 2020-2021 Premier League League, KDB, the best player in this English league last season, is currently making 400,000 pounds a week, or around $ 420,000. His monthly salary, depending on the exchange, the value of the pound against the USD is therefore + - $ 1,500,000 (bonus, loyalty bonus and image rights included)
Manchester City Dortmund
The citizens won 2-1 thanks to Kevin De Bruyne and his 9th goal of his Champions League career.
The number 17, undisputed star of City, was still having a great night, dazzling against Dortmund this Tuesday night in quarter-final first leg of the 2020-2021 Champions League. In the 19th minute, the City captain pierced the Dortmund defense on a ball acceleration at the foot of which he has the secret. After making the difference, after a superb pass to Bernardo Silva in the plain on the axis, he received the back pass from Riyad Mahrez and opened the scoring.
Live streaming of matches on the internet
Follow Belgium's exploits during the qualifying for the UEFA World Football Zone and see KDB's upcoming goals live.