Football Federation of Cambodia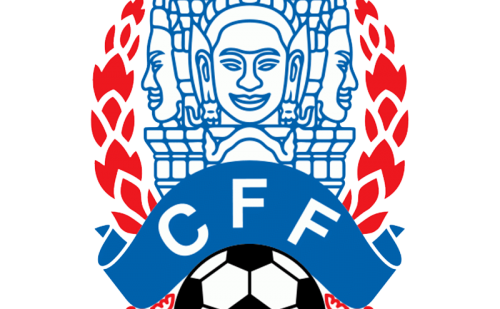 The Football Federation of Khmer
The Football Federation of Cambodia was founded in 1933 under the name of the Federation Khmer Football Association (FKFA).
Affiliations
FIFA (Football Internationale Federale Association) in 1953. AFC (Asian Football Confederation) in 1957 AFF (Asean Football Federation) in 1998
Name Changes
1933 founded under the name Federation Khmer Football Association (FKFA) 1998 changed the name to Cambodia Football Federation (CFF) 2006 changed the name to Football Federation of Cambodia.
Khmer Rouge
During the period of unrest of the Khmer Rouge in 1975-1979 the federation ceased to exist. In 1979 the federation resumed but did not participate on the international scene for some time.
. In 1998, the federation changed the name to Cambodia Football Federation (CFF). On December 9, 2006 the name was changed to Football Federation of Cambodia (FFC).
FFC became affiliate with FIFA in 1953. In 1957, AFF affiliated with Asia Football Condederation (AFC). In 1998, Cambodia affiliated with ASEAN Football Federation (AFF).
Cambodia finished football history in 1975 during the Khmer rough. In 1979, football reborn yet the country was weak and the football was not ready to join the international competition.
In 1995, Cambodia national team played in South East Asia Game in Thailand. In 1997, Cambodia was draw 1-1 with Indonesia in World Cup qualification that took place in Phnom Penh. In the same year, Cambodia won over Myanmar and Brunei in SEA Game that was host in Indonesia. In 2015, national team of Cambodia had make the history to the round 2 World Cup qualifiers Asia.
Now a days, Cambodia has his own training center under the FIFA support as well as AFC. The former national coach Mr. Prak Sovannara had got License A and being train for Professional license by AFC. FFC also organizes the competitions such as Hun Sen Cup, Cambodian League. FFC is planing to run the Division 2 competition for the new season 2016.
In 2016, the established the CNCC (Cambodian National Competitions Committee) to managing the domestic football competition and tournament.
Address : Road Kab Srov, Phoum Cheng Meng, Sangkat Samrong Krom, Khan Dangkor, PHNOM PENH, Kingdom of Cambodia
Tel : +855 23 364 889/23 367 191
Mobile : +855 12 619 889
Fax : +855 23 223 537
Email : ffc.cam@gmail.com
Facebook: សហព័ន្ធកីឡាបាល់ទាត់កម្ពុជា
FFC Website: www.ffcambodia.com
CNCC Website: cncc-football.com/